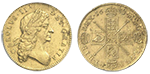 (Paris, France) --  Representatives of the Paris office of Professional Coin Grading Service (http://www.PCGSEurope.com), the world's leader in coin authentication and grading services, will be accepting coin submissions at the Grande Bourse Numismatique, Cartophile et Philatélique show in Monaco on December 1, 2013. 
"We also will have representatives at the Bourse Numismatique Internationale Genevè in Geneva, Switzerland show on December 8 at the request of the shows' organizers and auctioneers to provide information to collectors and dealers about PCGS grading and restoration services in Europe," said Ms. Muriel Eymery, PCGS Vice President of International Business Development.
The Monaco show will be at the Salle du Canton, 25-29 Avenue Albert II, and the Geneva show will be at the Hotel President Wilson, 47 Quai Wilson.
"We are seeing an increasing interest from Swiss collectors and major Swiss auctioneers since the opening of the PCGSParisSubmissionCenter.  A growing number of PCGS-certified coins are now featured in auctions in Europe.  Many of these coins were authenticated and graded at the PCGS Paris office," explained Ms. Eymery.
PCGS-certified coins are among the highlights of three auctions being held in conjunction with the upcoming Monaco and Geneva shows.  Both auctions will offer PCGS-graded coins from Cambodia, China, Italy, Russia, the United States and other countries.
The Monaco auction will be conducted by Editions V. Gadoury (http://www.sixbid.com/browse.html?auction=985&search=pcgs), and the two Geneva auctions will be conducted by Maison Palombo Genève (http://www.sixbid.com/browse.html?auction=1000&search=pcgs) and Chaponniere & Firmenich, S.A. (http://www.sixbid.com/browse.html?auction=987&search=pcgs).
Mr. Stephane Palombo from Maison Palombo Genève stated: "Many years ago, we decided to grade our coins with PCGS to better align with our worldwide, sophisticated clientele who were already relying on third-party, independent grading and to provide European collectors with this important service."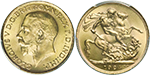 In addition to auctions, Mr. Gadoury is also a well-known numismatic editor and has just published a new book by Mr. Jean Lecompte about French Indochina coins and tokens, Monnaies et jetons de l'Indochine Française-2014, that complements the 2007 book also written by Mr. Lecompte, Monnaies et jetons des Colonies Francaises.
"Lec" reference numbers from the new book and Mr. Lecompte's earlier research are used in the attribution of PCGS-certified French Indochina coins as well as for more than 800 former French Colonies.
"Coin collecting and investing continues to grow in popularity around the world, and world coin grading has become an important part of PCGS' business.  As collectors around the world understand the important benefits of third-party authentication and grading, more and more of them are insisting on it before they purchase a rare coin," said PCGS President Don Willis.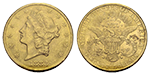 PCGS offers an unlimited lifetime guaranty of authenticity and grade.
Since its founding in 1986, Professional Coin Grading Service experts have certified over 27 million coins with a total market value of over $27 billion. PCGS now certifies the authenticity and grades of coins from over 100 countries.