(Monaco) – Rare coins certified for authenticity and grade by Professional Coin Grading Service (www.PCGSeurope.com) will be among the highlights of the auction to be conducted by Editions Gadoury (www.gadoury.com) at Hôtel Le Méridien in Monaco on Saturday, 14 November 2015. The auction is in conjunction with the Monaco Coin Fair by the Association Numismatique de Moncao on 15 November.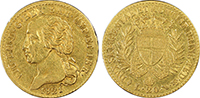 Coins from Egypt, France, Iran, Italy, Romania and the United States of America will be among the many PCGS-certified coins in the auction. Highlights include:
France (lot #472) 1973 gold Piéfort 10 Francs Hercule (KM#P484), graded PCGS Secure SP69, and starting at €3000;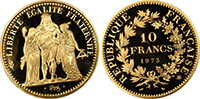 Nouvelle Hébrides (lot #478) 1967 gold Piéfort 20 Francs (Lec 38), PCGS Secure SP66, starting at €2000;
Coins from Italy and the Savoy House Collection include (lot #676) a rare variety 1821 gold Turin 20 Lire (Fr.1129, KM C#95), PCGS Secure XF45, starting at €20000, and (lot #699) 1880R gold 100 Lire of King Umberto I (Fr.17, KM#22), PCGS Secure AU53, also starting at €20000.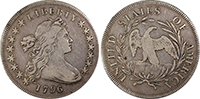 United States coins offered in the auction include (lot #796) 1876 Carson City Mint gold $20 (Fr.176, KM#74.2), PCGS AU50, starting at €2000, and (lot #841) 1796 silver dollar, small date and large letters variety (KM#18), PCGS Secure VF25, starting at €1500.
The entire auction catalog is available free online at www.gadoury.com. For additional information, contact Editions Gadoury in Monaco by telephone at 00377 93 25 12 96 or by email at [email protected].
Founded in 1986 by distinguished numismatic experts, Professional Coin Grading Service is the most respected coin authentication and grading company in the world and has offices in Paris, Shanghai, Hong Kong and the United States. For additional information about PCGS and its services, visit www.PCGSeurope.com or email [email protected].