(Monaco) - More than 100 corners certified for authenticity and grade Coin Grading Service by Professional ( http://www.PCGSeurope.com ) Will Be Offered in the auction Conducted By Editions V. Gadoury ( http: //www.gadoury com / en ) at the Le Meridien Hotel in the Principality of Monaco on 6 December 2014.
The Auction Will Be Held the day before the 22nd Monaco Grand Exchange at Espace Leo Ferre hall in nearby Fontvieille on 7 December.
Among The Many exotic and prestigious corners Offered in the auction is a 1869 silver 5-scarce Peseta corner made by the provisional government That Followed partner after the abdication of Spain's Queen Isabella II. One of only 100 struck, this coin is graded PCGS SP64.
Mr. Francesco Pastrone, Manager of Editions V. Gadoury, said: "Two marvelous collections of coins from Rome, minted by the Roman emperors and the popes, aussi are at the center of the upcoming auction In addition, There Are available from rarities. all around the world and from all eras. "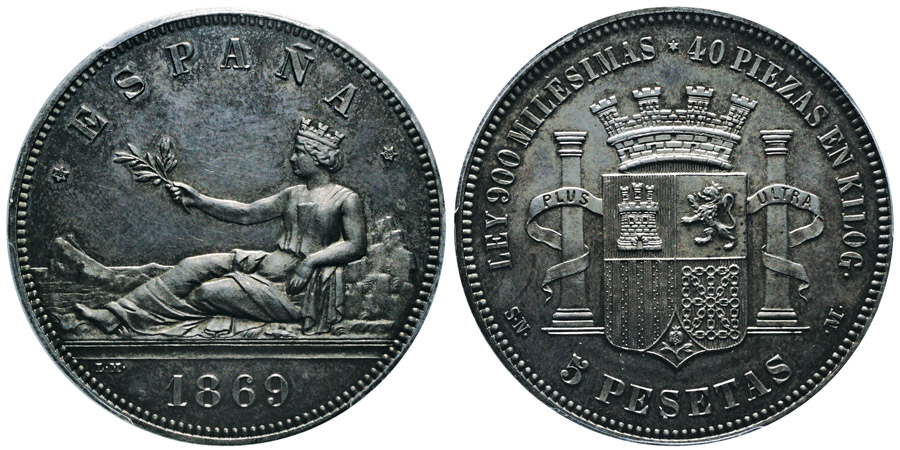 Collectors and dealers Attending the December 7 show in Monaco corner Their corners can submit for certification PCGS Authorized Dealers through PCGS at the show or through the PCGSParisSubmissionCenter.
"Coins Can Be Examined, authenticated and graded with a fast two-week turnaround time with Paris Express Service," Said Ms. Muriel Eymery, PCGS Vice President of International Development. 
Information about Submitting corners to PCGS in Europe Can Be found online at www.PCGSeurope.com, [email protected] by email, or by calling the PCGSParisSubmissionCenter at 33140200994.
Founded in 1986 by distinguished numismatic experts, Professional Coin Grading Service is The Most respecté corner authentication and grading company in the world and offices in Paris HAS, Shanghai, Hong Kong and the United States.