30 October 2015
Emporium Hamburg's (www.emporium-hamburg.com) 75th Floor Auction, to be conducted online and live on 13 November 2015 in Hamburg, Germany, will feature only coins that have been certified for authenticity and grade by Professional Coin Grading Service (www.PCGSeurope.com).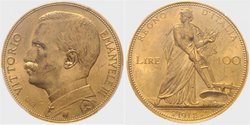 The company announced that "Auction 75 is a special auction featuring nearly 500 high-end graded coins."
Among the many highlights of the upcoming auction are:
1916 F, Württemburg 3 marks of Wilhelm II (J-178), graded PCGS Secure PR65
1925 B Switzerland Bundesstaat100 Franken (KM 39) PCGS Secure MS65
1912 R Italy 100 Lire of King Victor Emanuel III (KM 50, Friedberg 26), PCGS Secure MS63
1995 China large date 50 Yuan Panda (PAN-236A, KM 718), PCGS Secure MS68
The full catalog of coins in the auction, including photographs and descriptions of each coin, can be found online at www.sixbid.com/browse.html?auction=2299.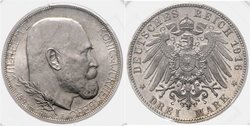 "When a distinguished, international company such as Emporium Hamburg devotes an entire auction to PCGS-certified coins, it emphasizes the acceptance and trust we have earned from collectors and dealers around the world. The market is acknowledging that Professional Coin Grading Service helps maximize the value and the liquidity of coins," said Mr. Don Willis, PCGS President.
For additional information about the auction, contact Emporium Hamburg by telephone at +49 (0) 40 257 99 – 132 or by email at [email protected].
Founded in 1986 by distinguished numismatic experts, Professional Coin Grading Service is the most respected coin authentication and grading company in the world and has offices in Paris, Shanghai, Hong Kong and the United States. For additional information about PCGS and its services, visit www.PCGSeurope.com or email [email protected].