PCGS - The Global Standard for Rare Coin Grading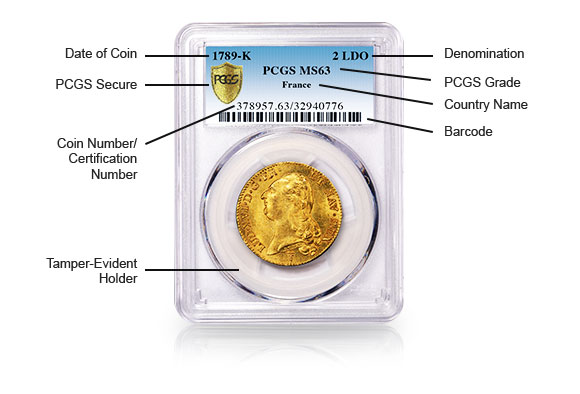 When Determining the Value of Rare Coins, Grading Definitely Matters.
Professional Coin Grading Service (PCGS) represents the industry standard in third-party coin certification. By establishing a universal grading standard, PCGS has paved the way for coin enthusiasts to enjoy buying and selling coins with confidence.
The advent of the third-party, independent appraisal of a coin's physical condition (which is the basis of its grade), backed by the PCGS Guarantee, our world-class numismatic experts and our network of reputable authorized dealers, provides a dependable form of protection for rare coin collectors. Our respected grading standard has enabled PCGS-graded coins to realize record prices in the marketplace.
PCGS Evaluates and Certifies Coins from Around the World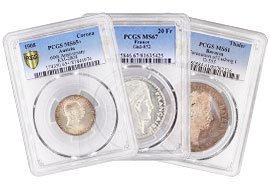 PCGS certifies coins (dated as far back as the 16th Century) from over 100 countries including Australia, Brazil, Canada, China, France, Germany, Great Britain, Greece, Hong Kong, India, Italy, Japan, Mexico, New Zealand, Philippines, Poland, Russia, Singapore, Spain, Switzerland, United States and African countries. Since 1986, when PCGS began serving the coin-buying public, we have graded more than 30 million coins with a total market value of over 29 billion dollars (U.S.). PCGS standardized grading has forever changed the process of buying and selling coins, increasing confidence in buyers and sellers alike.